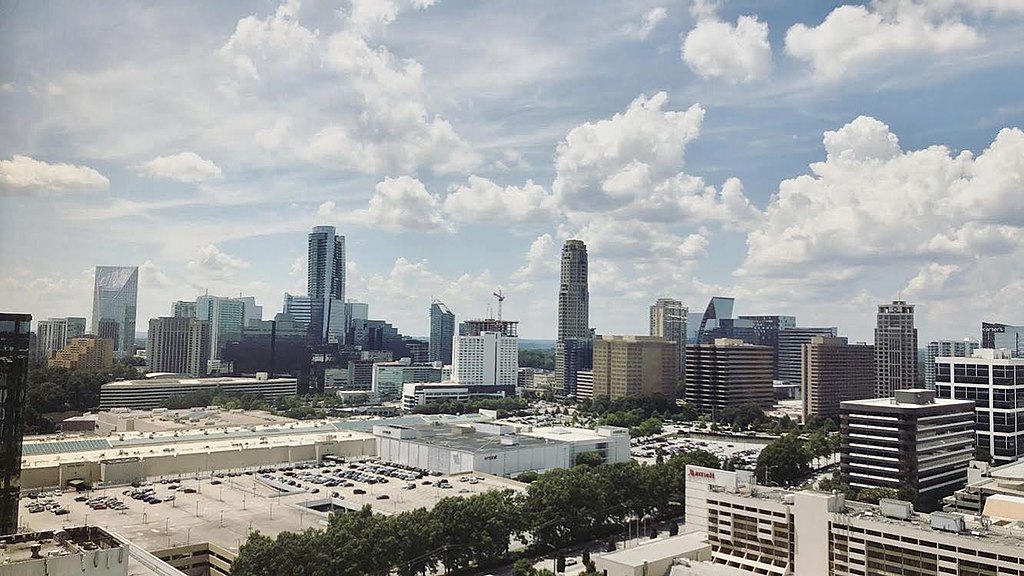 Buckhead: Refined Elegance and Upscale Living
Welcome to Buckhead, an enchanting neighborhood that exudes an air of refinement and sophistication. Nestled in the heart of Atlanta, Georgia, Buckhead is renowned for its tree-lined streets, elegant mansions, and a vibrant community that embraces the finer things in life. Join us as we explore the unique charm and allure that make Buckhead a sought-after destination for residents and visitors alike. Learn More
Luxury at Its Finest:
Buckhead epitomizes luxury and upscale living, with its elegant architecture, opulent homes, and exclusive amenities. As you stroll through the neighborhood's picturesque streets, you'll be captivated by the beauty and grandeur of the mansions that dot the landscape. Buckhead is also home to renowned hotels, including the iconic The Ritz-Carlton, Atlanta, where visitors can indulge in the utmost luxury and impeccable service. This neighborhood sets the stage for an exquisite lifestyle that caters to those with discerning tastes.
Unparalleled Shopping:
For the fashion-forward and shopaholics, Buckhead offers an unparalleled shopping experience. Lenox Square and Phipps Plaza, two of Atlanta's premier shopping destinations, attract fashion enthusiasts and luxury brand aficionados. These upscale malls boast an impressive selection of designer boutiques, high-end retailers, and sought-after fashion labels. Whether you're in search of the latest fashion trends, exquisite jewelry, or unique home decor, Buckhead's shopping scene caters to even the most discerning shoppers.
Culinary Delights:
Buckhead is a gastronomic paradise, offering a diverse array of dining experiences that tantalize the taste buds. From fine-dining establishments that cater to the most sophisticated palates to trendy culinary hotspots that showcase innovative flavors, the neighborhood's culinary scene is a delight to explore. Indulge in sumptuous dishes prepared by acclaimed chefs, savor craft cocktails in stylish bars, and enjoy the vibrant atmosphere of Buckhead's dining establishments. The neighborhood's culinary offerings reflect its refined ambiance and commitment to providing memorable experiences for food enthusiasts.
Nature's Retreats:
While Buckhead is synonymous with luxury and sophistication, it also boasts several natural retreats where residents and visitors can escape the hustle and bustle of city life. The Atlanta History Center and its surrounding gardens offer a serene oasis that showcases the region's history and natural beauty. The nearby Chastain Park, with its sprawling green spaces, walking trails, and amphitheater, provides a picturesque setting for outdoor concerts and recreational activities. These natural retreats offer a balance between urban living and a connection to nature, allowing Buckhead's residents to enjoy the best of both worlds.
Culture and Entertainment:
Buckhead is not just a neighborhood of luxury, but also a vibrant cultural hub. The neighborhood hosts a variety of art galleries, live music venues, and theaters that showcase local talent and renowned artists. The Buckhead Theatre, with its iconic marquee, serves as a hub for live performances, concerts, and events that cater to diverse artistic tastes. Additionally, the Atlanta History Center and Swan House provide a glimpse into the rich history and heritage of the region, offering a cultural experience that leaves a lasting impression.
Conclusion:
Buckhead, with its refined elegance, upscale living, and vibrant community, offers a lifestyle that embraces the finer things in life. From its elegant mansions and luxury shopping destinations to its exquisite dining experiences and cultural offerings, Buckhead captivates residents and visitors with its charm and sophistication. Whether you're indulging in a shopping spree, savoring culinary delights, or immersing yourself in the neighborhood's cultural scene, Buckhead invites you to experience a world of refined elegance and unparalleled luxury in the heart of Atlanta. Next Article