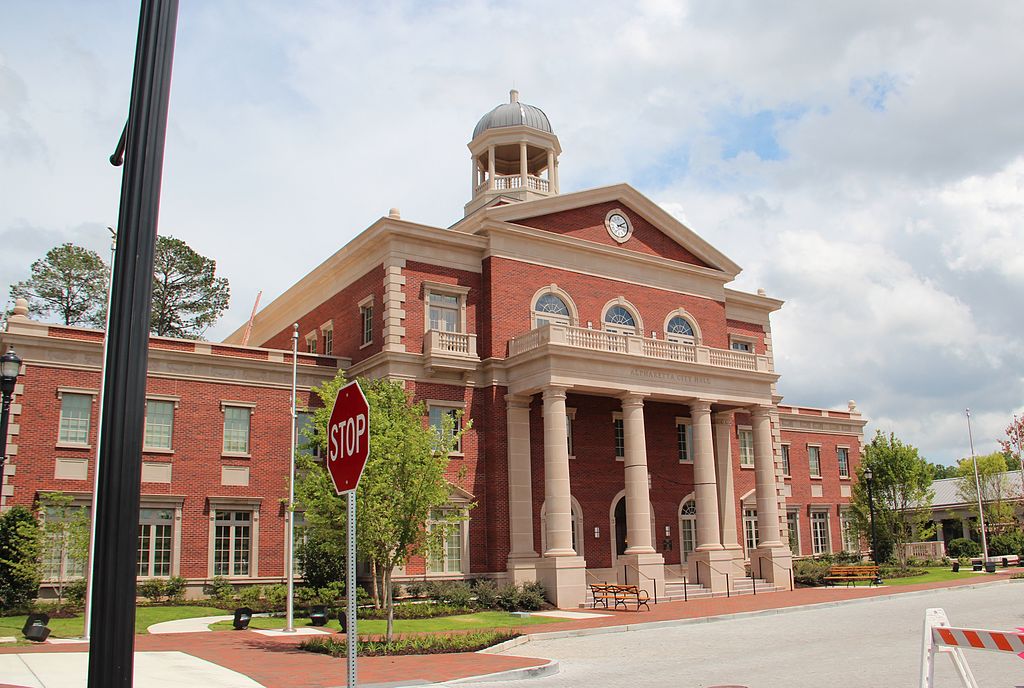 Alpharetta: Where Small-Town Charm Meets a Thriving Spirit of Progress
A Thriving Business Community: Alpharetta has become a thriving business hub, attracting companies from diverse industries such as technology, healthcare, and finance. Its strategic location within the Atlanta metropolitan area provides easy access to major highways and airports, making it an ideal destination for businesses seeking connectivity and growth. The Alpharetta Technology City, known for its focus on innovation, entrepreneurship, and collaboration, has earned a reputation as a premier. Learn More
destination for forward-thinking ventures. This dynamic business ecosystem has not only created numerous job opportunities but also contributed to the city's lively and prosperous atmosphere.
Nestled in the heart of Georgia's Fulton County, Alpharetta is more than just a city—it's a vibrant community that captures the essence of a close-knit town while embracing a forward-thinking mindset. Its picturesque landscapes, flourishing business community, and abundant recreational opportunities have made it a sought-after destination for both residents and visitors. Let's embark on a journey to explore the distinct features that make Alpharetta a remarkable place to live, work, and play.
Lifestyle and Recreation: Alpharetta offers a high quality of life beyond its business appeal. The city boasts an array of recreational opportunities, from beautifully maintained parks and scenic hiking trails to well-manicured golf courses. One of the city's gems is the Big Creek Greenway, an eight-mile scenic pathway that offers a serene escape for walking, jogging, and cycling. Families and nature enthusiasts can revel in the wonders of the outdoors at the Wills Park Recreation Center or enjoy picnics and outdoor activities at the enchanting Avalon Park.
Shopping and Dining Delights: For those with a penchant for shopping and culinary adventures, Alpharetta is a true haven. The city offers a diverse range of shopping experiences, from upscale boutiques to expansive retail centers. The Avalon, a premier mixed-use development, invites visitors to indulge in a vibrant and upscale shopping experience, featuring high-end shops, delightful restaurants, and entertainment venues. Additionally, downtown Alpharetta beckons with its charming local boutiques, cozy cafes, and farm-to-table dining options, where residents and visitors can savor delectable meals and support the local business community.
Celebrating Arts and Culture: Alpharetta takes pride in its artistic and cultural heritage, and it hosts various events and festivals throughout the year to showcase local talent. The Alpharetta Arts Streetfest provides a platform for artists, craftsmen, and musicians to display their creativity, offering visitors an opportunity to appreciate and support the region's vibrant arts scene. The renowned Ameris Bank Amphitheatre welcomes renowned artists from around the world, hosting diverse concerts and performances. In the summer months, the Alpharetta City Band concerts in the park create a delightful ambiance, bringing the community together for evenings of live music, joyful gatherings, and family-friendly entertainment.
A Strong Sense of Community: What truly sets Alpharetta apart is its strong sense of community. Residents take great pride in their city and actively participate in local events and initiatives. The Alpharetta Farmers Market serves as a catalyst for community connections, offering fresh produce, local crafts, and a chance to engage with dedicated farmers and artisans. The city's commitment to education is evident in its highly regarded schools, ensuring a bright future for the next generation. The Alpharetta Public Library serves as a hub for learning, enrichment, and community engagement, fostering a love for reading and lifelong learning among residents.
Conclusion: Alpharetta, with its harmonious blend of small-town charm, a flourishing business community, and abundant recreational opportunities, offers a dynamic and fulfilling lifestyle for its residents. Whether you're captivated by the city's growing business ecosystem, the allure of its recreational amenities, the thrill of its shopping and dining experiences, the vibrancy of its arts and culture scene, or the warmth of its tight-knit community, Alpharetta invites you to immerse yourself in its unique blend of charm, progress, and community spirit. Next Article